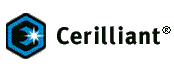 Welcome to Cerilliant, the trusted name in Analytical Reference Materials and Custom Services. For over 20 years our organization has provided higth-quality products and services to meet the evolving needs for our customer.
To better serve our customer's growing needs, we have moved into our new state-of-the-art facility.


Cerilliant offers a variety of single and multi-component standards for analysis of environmental pollutants. Included are a number of standard solutions designed specifically for use with U.S. EPA Methods. In addition to high concentration stock solutions, Cerilliant offers the original Snap-N-ShootTM working level standards, as well as nitroglycerin/explosives and aldehyde/keytone - DNPH standards. Our ISO 9001 registered quality assurance program has been developed to ensure every analytical standard is accurate and reliable. Our procedures require the use of high purity chemicals and verification of concentration, homogeneity, and stability.
The Environmental Products section of our catalog has been expanded with over 100 new products to better serve your laboratory.
New Product Highlights

1. New Method Standards
Many new products have been added to our existing EPA method standards as well as standards for additional EPA methods.



2. Analytical Comparison and Exchange Standards (ACES)

Cerilliant has teamed with AccuStandard to offer these new innovative products. Comparable products are produced by each company, interlaboratory tested, and conveniently packaged for your convenience.



3. American Chemical Society (ACS) Standard-Grade Reference Materials

Over two years ago, the ACS Committee on Analytical Reagents established a subcommittee to develop specifications for chemicals used as analytical reference materials. The specifications are published in "Reagent Chemicals", ninth edition, 2000 (Oxford University Press) and were made official January 1, 2000.
ACS Standard-Grade Reference Materials are suitable for preparation of analytical standards used for a variety of applications, including instrument calibration, quality control, analyte identification, and method performance.
Cerilliant has adopted these specifications and now offers over 150 ACS Standard-Grade materials. With every order, a Certificate of Analysis with analytical data is supplied at no additional cost.